Parents Reviews can't be wrong.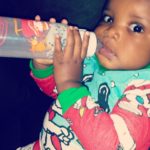 I'm just in love with these festive bottles! O.k. so besides the obvious reasons why I chose Dr. Browns bottles and why my son has never had an issue with digestion or spitting up and I must say I have always been in love even when I was just an infant teacher. BUT I am so in love with the festive bottles. It was the best idea ever and I can't wait to see the additional holidays that you add to your festive collection!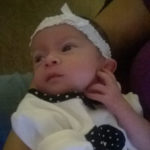 My daughter Emmy Grace was born a low birth weight. For that she had spent some time in the NICU, she at first struggled with regular feedings on her own and was given her food through an LNG feeding tube. We tried many different bottles and nipples because I am a breastfeeding, formula momma. She got her very first Dr. Brown's preemie flow in the NICU from our lactation consultant. The first feeding she went nuts and ate so much. From then on it has been Dr. Brown's she loves. And she has been gaining weight and growing stronger, it was all made possible with her Dr. Brown's. Mommy and daddy love you so much Emmy Grace!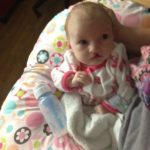 My daughter was born with a cleft lip and palate. We spent over a month in the hospital trying to figure out why she wasn't eating well. We tried several specialized bottles and nothing seemed to get her to eat very much. We found out through an upper GI scan that she had a paraesophageal hernia. We tried the Dr Browns special needs feeder a few times before her surgery and she did pretty well. Isabel had the surgery to fix her stomach. After 6 days of waiting, I got to try to feed her with the Dr Browns special needs feeder again and she did extremely well!!! I'm so impressed with Dr Browns and so happy with how well their bottles are working for my baby! Sincerely, -Andrea & Baby Isabel
My daughter was born 6 weeks early and was introduced to a bottle and a specific nipple in the NICU. Once we got home and she started taking in larger volume her reflux really began to act up and feeding time became a nightmare. Top that with her fortifier which caused horrible gas pains and it was just not a pleasurable experience for her and made for a very worried mom. My mom had bought a Dr. Brown bottle for me and since the nipple shape was close to what she was used to we tried it. What a difference. This baby is not easy to burp and it seems like she knows better when she need to now and it is easier to get out of her. She loves her Dr. Brown bottle we currently moved to the larger size bottles and faster nipple as she keeps increasing her volume! I will tell everyone I know of h